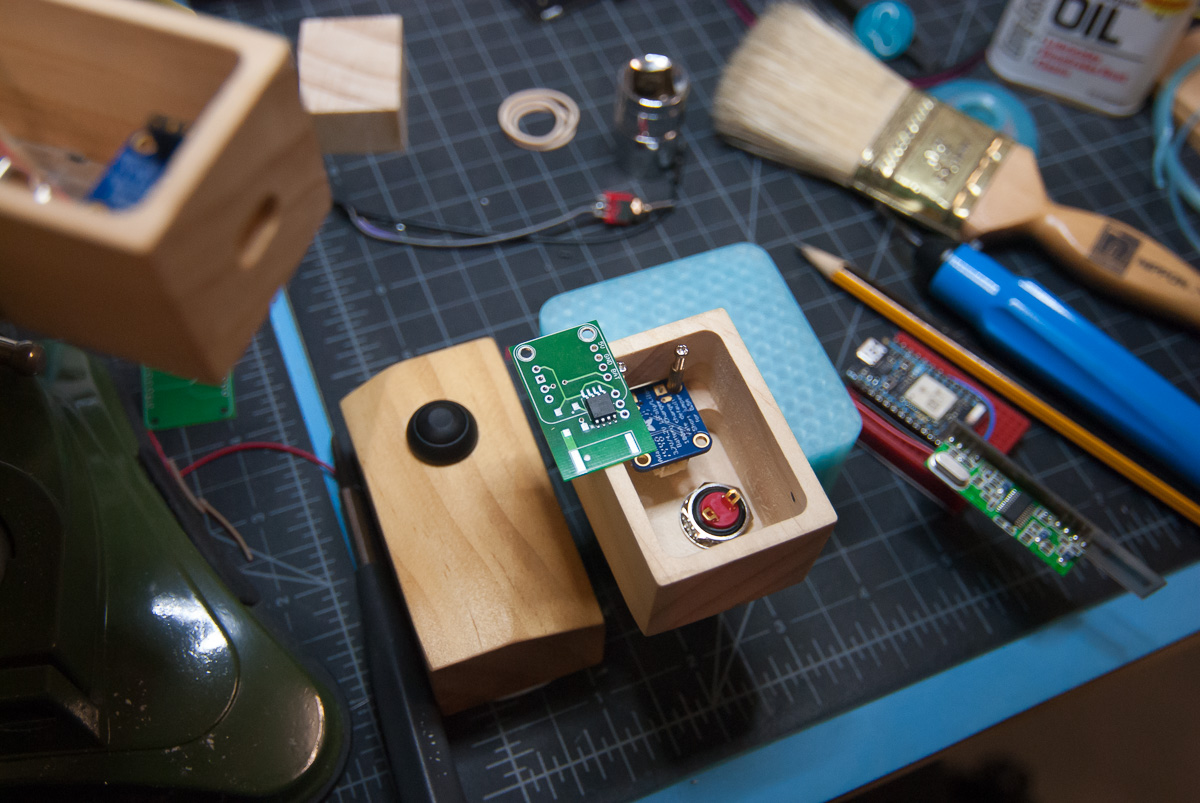 Hi! My name is Chuan Khoo and I'm the author of this online resource.
Technologies for Interactivity is a learning supplement to the technological components that I teach across multiple courses surrounding interactive technologies. The content here is specific to a range of hardware and software frameworks I employ in working with digital media, electronics and interactivity. If you are a student in one of my courses, be sure to refer to the course materials first, and consult this online resource as a scaffold to the core content.
This resource does not cover the basics of electronics prototyping – there are tons of such material available online for that. You may want to refer to the Curated Links pages for links to useful, relevant Internet resources, or the links provided within each article that will point you towards the right direction.
If you seem to be getting weird behaviour with the menu, or inconsistent pages, shift-Refresh your browser window to reload the latest version.
---
Who is this for?
This site is written for anyone who wants an introduction to the world of physical computing, and to pick up some software frameworks and coding to prototype and integrate ideas related to interactivity in their creative work.
It is particularly pitched towards creative practitioners who have moderate to little experience in coding, electronics and related software platforms, but wish to experiment with these technologies in their own field of creative work.
Disclaimer
You assume personal responsibility and liability in assessing the suitability of the circuits, your own wiring and further modifications to the code. The recipes and information are provided only as a starting point and safety concerns should be sensibly considered on your own part. I will not be responsible for any electrical catastrophe, injury or death that may arise from the use, improper or otherwise, of my code and example circuitry.
Referencing
Please be nice. This resource takes a lot of time and effort to produce, update and maintain.
If you reference and post derivatives of the work online, please note that the contents of this website is licensed under a Creative Commons Attribution-NonCommercial-ShareAlike 4.0 International License.
If you use the content here (notes, circuits, example code), please cite the source properly using an appropriate format as required by your academic submission requirements.
For example (don't forget to change the title and links accordingly to the specific page cited):
Don't forget to update the year as well – refer to the footer of each page for the Last Updated datestamp.
---
Acknowledgements
Technologies for Interactivity would not have been possible if not for the open-source community, including open-source hardware vendors, the software libraries contributed by the coding community, and of course the various toolkits and support software used to build this site.
This site is maintained using the open-source Hugo static generator, and uses an adaptation of the DocDock theme.